The Furniture Mart
West Fargo, ND
Store Hours
Wednesday
10:00AM - 8:00PM
Thursday
10:00AM - 8:00PM
Saturday
10:00AM - 8:00PM
Grab a coffee from next door and stroll through West Fargo Furniture Mart's huge selection! This location is unique for its three-store layout with a central furniture section, a separate mattress department, and a specially furnished La-Z-Boy Comfort Studio. Just off 13th Street, The West Fargo Furniture Mart carries your favorite styles for living room, dining room, bedroom, and more! The mattress department is ready to help you find your perfect sleep system, and the La-Z-Boy Comfort Studio is prepped to take your home comfort to the next level. Find all things home, tailored to you at the West Fargo location today.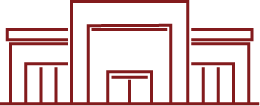 This store has a free
pickup location.
Learn More

Questions?
Visit our Help Center
Learn More

Explore a new
season of style.
View Catalog
X