One may find the need for a multi-use space for many reasons. Perhaps you downsized and now have a much more limited floorplan. Or maybe, you're working remotely for an extended period of time or starting a small business that will be run out of your home. Whatever the reason may be, having an efficient set up for your furniture will help you maximize both your enjoyment and productivity. Follow these simple tips and tricks from the Furniture Mart to make the most of your multi-use space.
Office Desks: Working from Home  
Working from home can sometimes present a difficult balance. The distractions and temptations to jump out of work mode and into the comforts of your everyday life are not something the typical office-goer has to think about but working from your home can sometimes do just that. One of the most important keys to success when it comes to working from home is to have a designated workspace. This can take many forms. Whether you have a home office desk or a makeshift work surface, setting aside a space that can be solely dedicated toward your work needs will increase productivity tenfold. You may be asking yourself, "Where should I set up my home office?" This will all depend on the available space you have, and the resources you can dedicate toward it. Having the ability to transform an empty room or guest space into a dedicated home office is everyone's dream, but oftentimes it's not always realistic. If space is limited, look toward your living room or dining area for your next best options. Oftentimes living rooms have enough space that you can easily integrate a home office, while still maintaining your home's overall aesthetic. Gone are the days of style-less home office desks. Office furniture now comes in nearly every style, shape, and price point imaginable. Look to find an office desk that, when not in use, can double as a console table and add to the overall look of your living room, while still providing the dual functionality necessary. Is a home office and living room combination not an option? Look toward utilizing what you already have. Turning a dining table into your workspace is a simple and very achievable option. During dedicated work hours, remove any dining accessories or knick-knacks to help you better focus on the tasks at hand. The same goes for any area you decide to utilize for your at-home workspace. Make sure to set dedicated hours that you will work, as well as specific breaks and lunch hours within the day. Keeping your routine consistent day-to-day will help better distinguish when work time and downtime are in your multi-use space.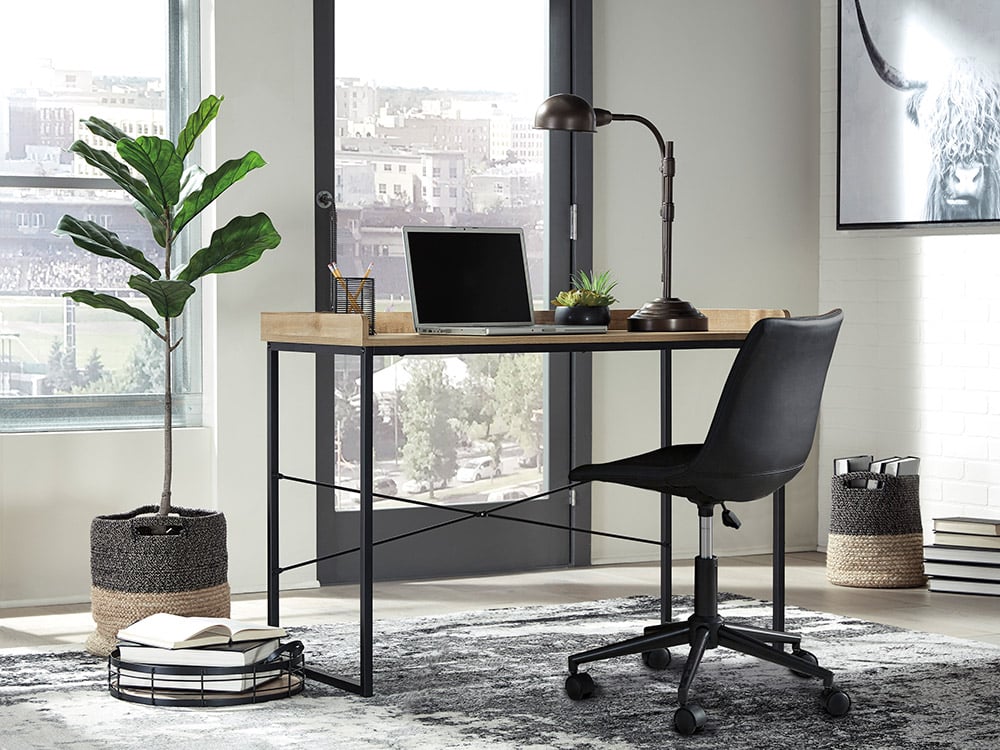 Shop our selection of desks here.
Shared Bedrooms for Kids: Do's and Don'ts
Has your growing family outgrown your available sleeping space? If you find yourself in this predicament, don't worry! There are simple solutions that allow siblings to successfully share a bedroom space. While some littles might not be thrilled to have to share a room with one of their siblings, their minds may easily be swayed by making sure they have an area of their own within their multi-use space. This doesn't mean drawing a dividing line down the middle of the room or placing a "DO NOT TOUCH" sign on everything they have claimed a stake on. Rather, it means making sure each child knows that they have things to call their own. This can be as simple as a bed for each person within the room, as well as, providing them with separate nightstands that feature additional storage. These staples allow for a safe place to unwind after a long day of school or play, as well as, a place to stash their trinkets and treasures. Shared bedrooms don't mean that each child has to lose their individuality to create a stylish, visually pleasing space. By selecting kids' bedroom furniture in one cohesive style and color, you will create a cohesive look that both children will be sure to enjoy. After you establish each child's space and the overall aesthetic of the room, add in the accents, and let their personalities shine! Whether you have a future pilot on your hands or the next Little Mermaid, you can easily tie together different tastes by coordinating color palettes and utilizing accents, in a smart way. Bring in pillows, tasteful wall art, and small trinkets that align with each child's liking. Don't focus on needing a "theme" when you set out to plan your children's shared space; instead, focus on the overall aesthetic of the room and tie your look into one cohesive style your littles will love!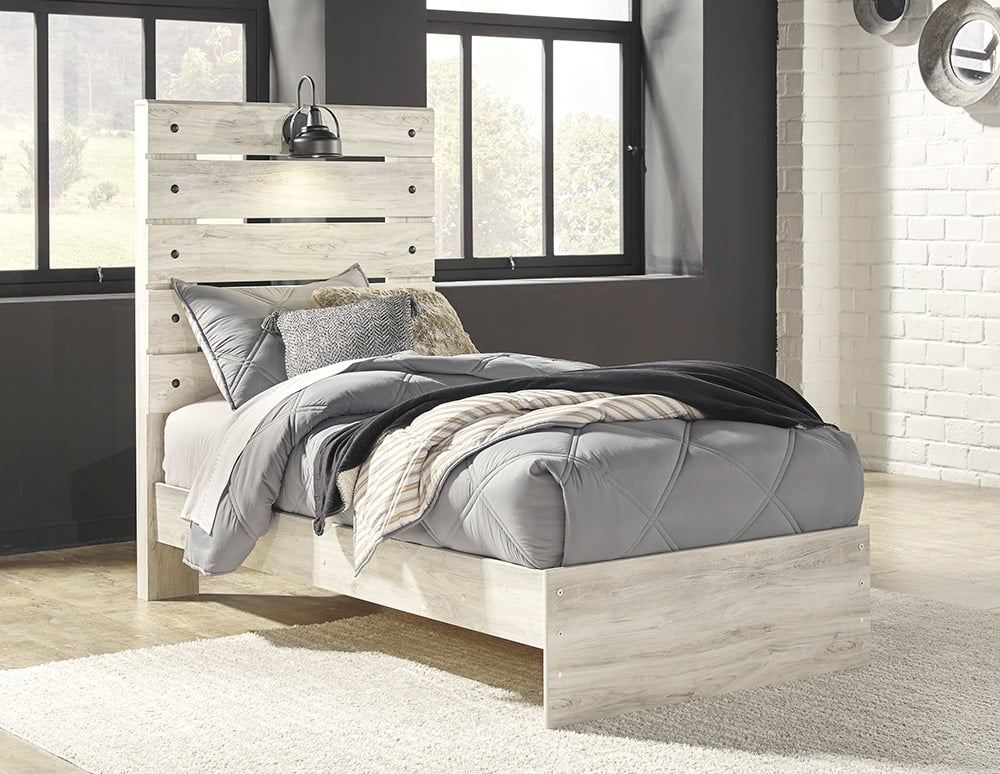 Shop the latest trends for kids here.
Studio Spaces: How to Separate 
Multi-use spaces are synonymous with studio apartments. The fear of cramming everything you own into one room can be daunting to anyone! And oftentimes, the most difficult area to navigate is your sleeping and living space. With both areas playing such a vital role in day-to-day life, it's important to strike the right balance between the two. When selecting furniture for your multi-use space make sure each piece fulfills a designated role, to reduce the waste of precious square footage. Instead of a typical sofa and queen size mattress one would find in a larger living space, consider dual purpose pieces like a sleeper sofa or even a cabinet bed. By bringing either option into your multi-use space, you fulfill the need of both sleep and play. Next, add in a smaller scaled accent chair or two, to provide additional seating for your houseguests. And remember to choose accents wisely! End tables can double as nightstands and thoughtful storage pieces like ottomans and trunks can hide lines and pillows when not in use. Being mindful can make the most impact when navigating a multi-use space!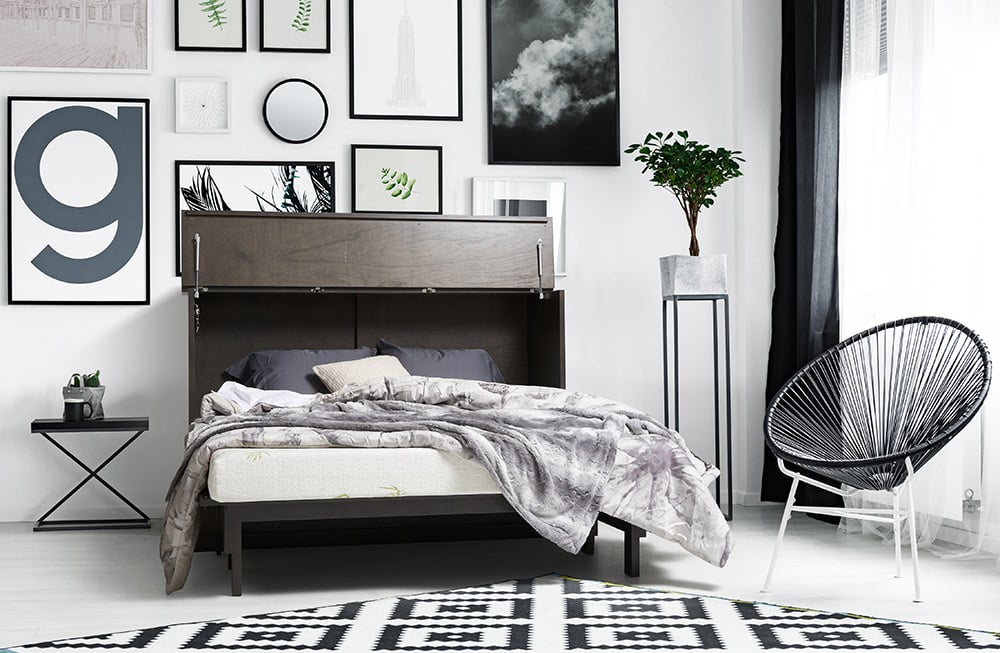 Discover a sleeper sofa perfect for your space!
The team at the Furniture Mart is here to help! Visit a store today and chat with one of our many design experts for even more style and home decorating tips. Stop in today.