Author: Furniture Mart Design
Published: January 01, 2017
While there are many perfectly matched dining sets to choose from, those cookie-cutter tailored looks aren't for everyone. Perhaps your ideal space features traditional statements sprinkled with industrial accents, or maybe you seek a mix of modern and rustic charm. Finding these looks aren't always easy. That's when it's best to take matters into your own hands and mix and match. Who says you can't create an attractive contrast and create a totally unique dining area?
Certainly not us!
Here are a few tips on pulling off the mix and match trend!
Pair Styles with Similar Themes
Just because a table is categorized as contemporary or casual, such as the Andrew Dining Table, that doesn't mean it can't look lovely with a traditionally styled chair, such as the Porter Upholstered Side Chair. Find a common theme between the two such as color, shape, or finish to create an eye-catching custom combination.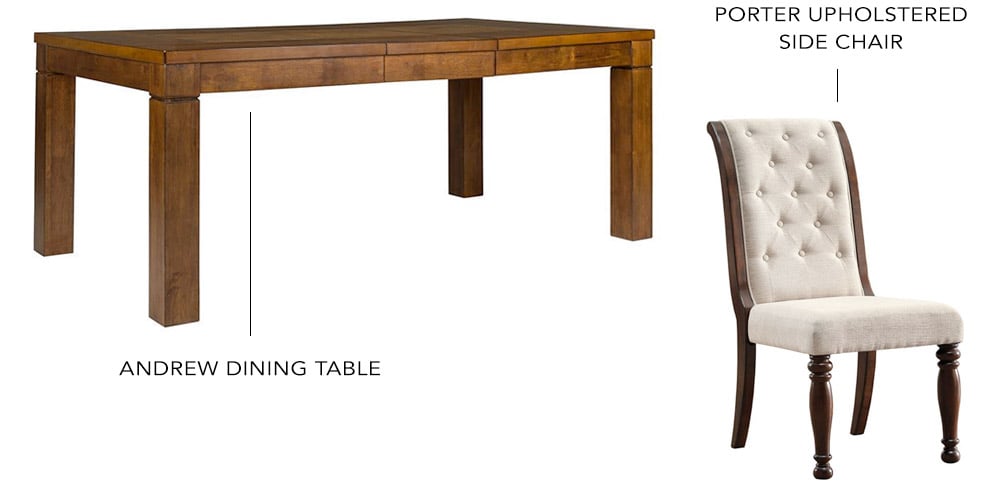 Consider Chairs with a Bold Color
You can't go wrong with pairing a neutral table, like the Bonanza Round Table, with a bold color, like the Hannah Flannel Kira Chair or the Garbo Captains Dining Chair. Consider matching shapes for some uniformity, and then choosing a shade that coordinates with the rest of the space. For example, if your dining room features teal curtains, incorporate teal chairs! Have a yellow centerpiece? Why not go bold with some yellow chairs?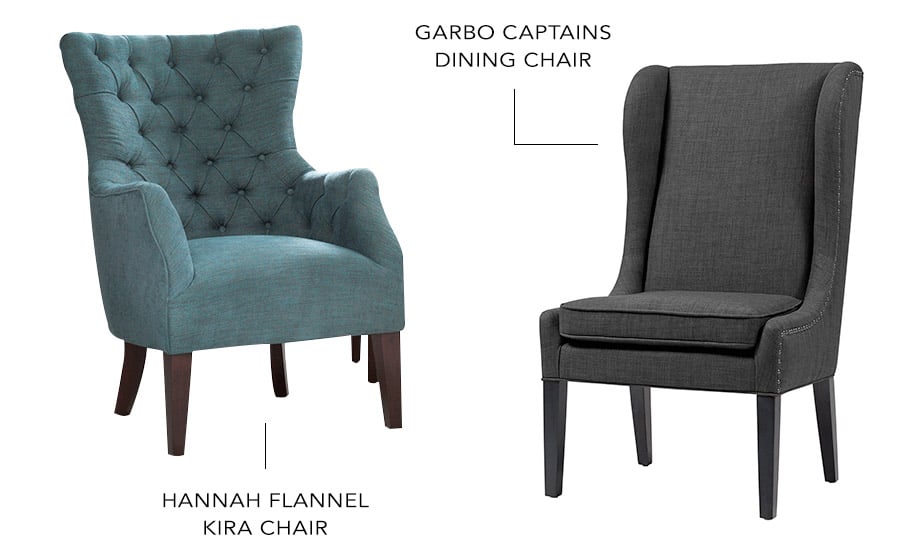 Stick to One Color and Mix-Match Away
Have you discovered a variety of chairs that could work for your space? Add them all in! Your dining chairs don't need to be the same style, shape, design, or even made of the same material to pull off a perfectly coordinated mix and match look. If you're working with a variety of materials (i.e. wicker, wood, upholstery or plastic)you can create intrigue with multiple textures to create a completely unique look. One suggestion in bringing multiple elements and styles together is to stick to only blacks or only whites. This way you can showcase multiple themes without creating an overwhelming dining environment. For instance, while the Madison County Dining Set is a beautiful choice for any dining room, imagine how the Madison County Black Dining Table would look with the Sommerford Side Chair, the Madison County Ladderback Chair and Beauland Ivory Accent Bench.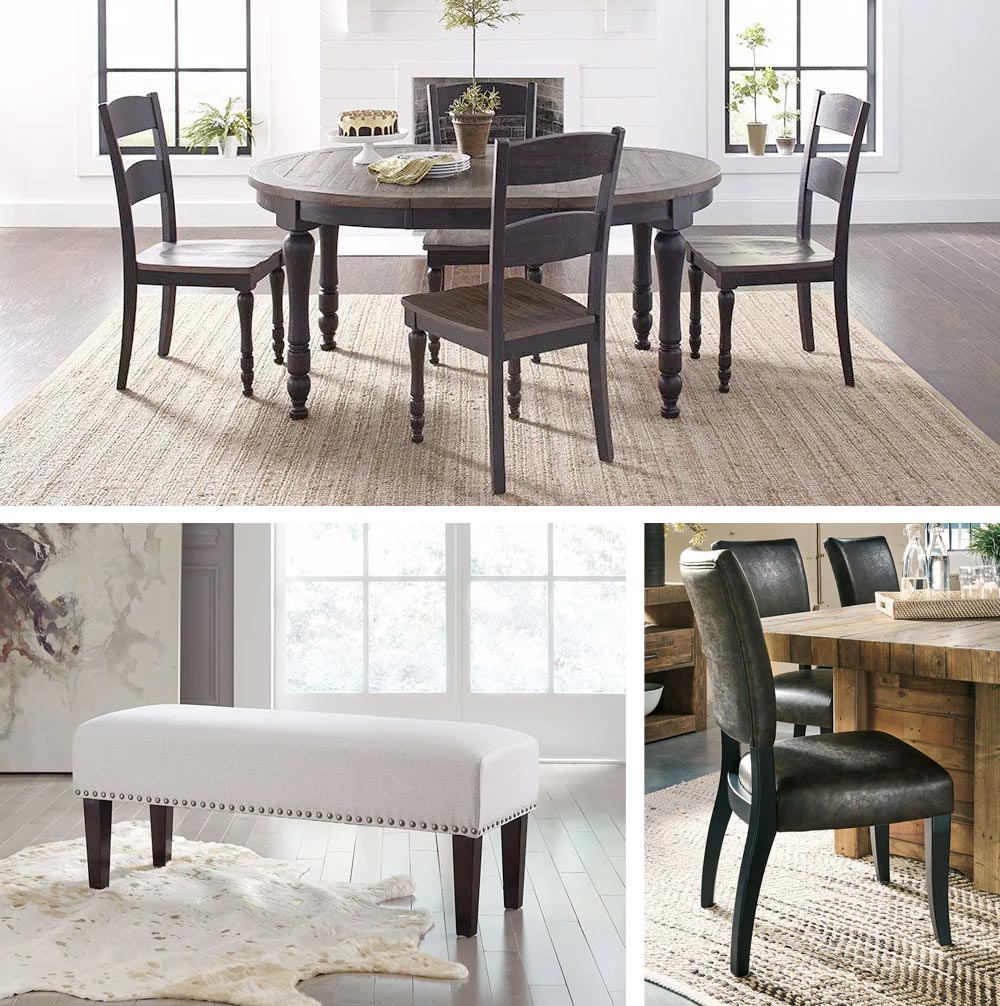 Don't sacrifice your favorite pieces for fear that they won't belong. Showcase your personality and unique flair in your dining room, and create a customized space you'll truly love!