Your bedroom is one of the few spaces where you have total control over the vibe, décor, and atmosphere. So, why not make the most of it and create the oasis of your dreams?
The simple addition of a headboard, footboard, and matching rails will take what was once a bland room and transform it into a sophisticated retreat that accompanies your taste. There are plenty of attractive and durable options that span over dozens of styles and colors with unique textures, prints, upholstery, storage options and so much more.
A few tips before narrowing down the perfect bed set:
Ensure that your new bed set fits your mattress set and bedroom space.
This may seem like a no-brainer, but this is an absolute must if you're looking to update your bed set (headboard, footboard, and rails) and plan to hold on to your mattress and box spring. Take a look around your room and make note of the available space and ceiling heights as well to ensure you select a bed set that's the right size for your space.
Choose the style that reflects your personal taste.
Narrow down the style you want your room to encompass, whether you want an upholstered, modern look or a traditional elaborate style with ornate details. There's nothing better than having your own space that truly reflects you and your personal preferences!
Consider your existing furnishings.
If you already have décor and furnishings you love, matching them with your new bed set is key! For instance, if you love the rustic look of your current pieces, add some cohesion with a rustic headboard, footboard and matching rails to tie your room together.
Now that you may have a better idea of what you're looking for, check out a few of our favorite bed sets. The best part? They are all $500 or less.
Add a Warm and Inviting Traditional Design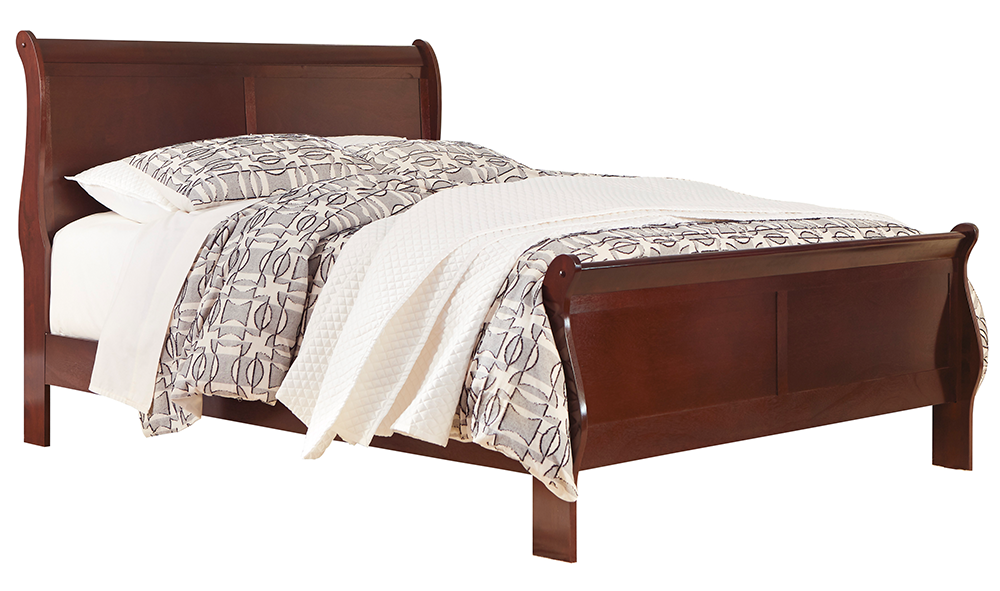 With a warm inviting traditional design bathed in a deep brown finish, the beauty of the Alisdair King Bed Set comes to life in the subtle curves, creating a relaxed sophistication that perfectly transforms the décor of any bedroom.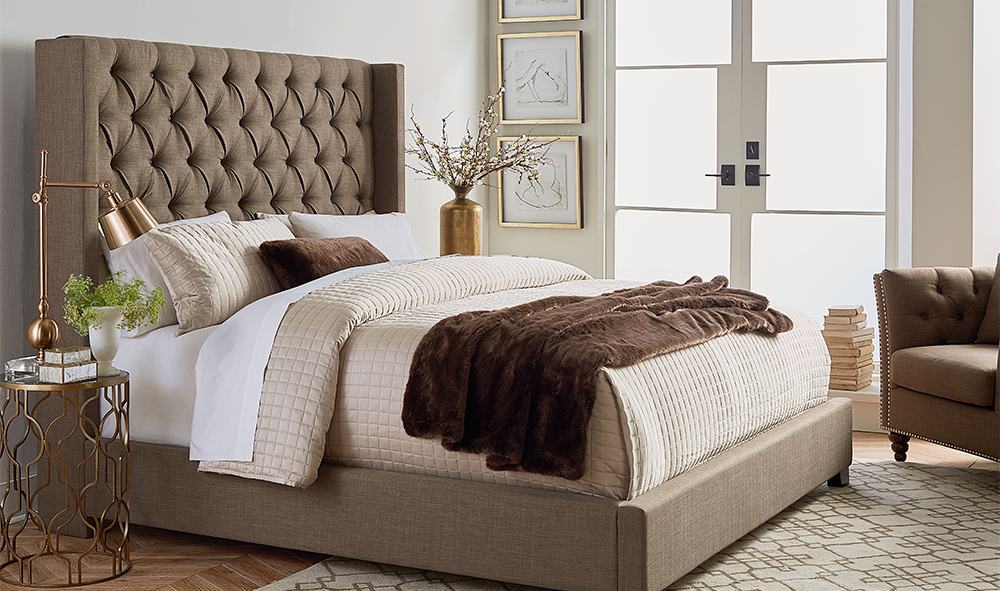 The Westerly Brown Upholstered Queen Bed is sure to enhance your bedroom's decor with a rich traditional design that offers a warm comfortable atmosphere.
Choose a Casual Style with an Antique Finish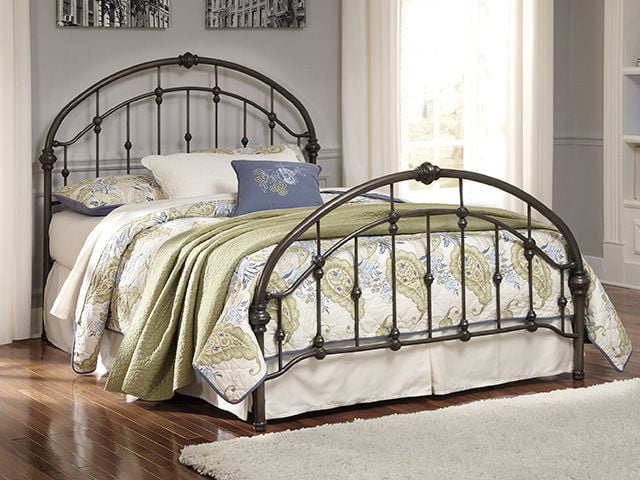 Easy-on-the-eyes and beautifully understated. This metal queen bed features a versatile style with a mix of vertical and horizontal metal components, a sleek rounded metal top, and smooth tubular spindles.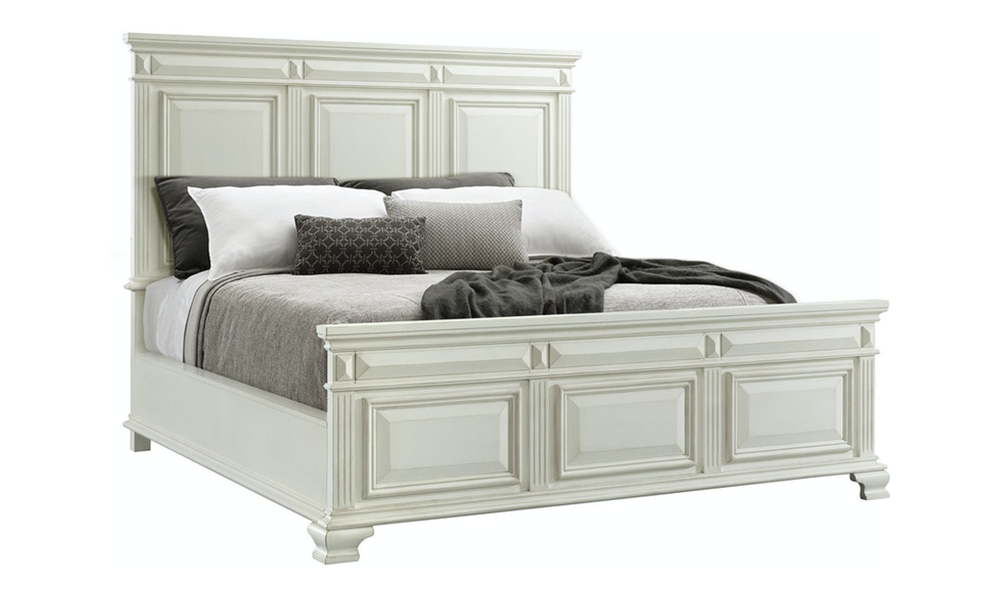 Looking for a vintage spin on a contemporary style? This is it! The Calloway White Queen Bed Set is a favorite find featuring a crisp white finish and antique-inspired details.
Enhance Your Master Bedroom with a High Style Look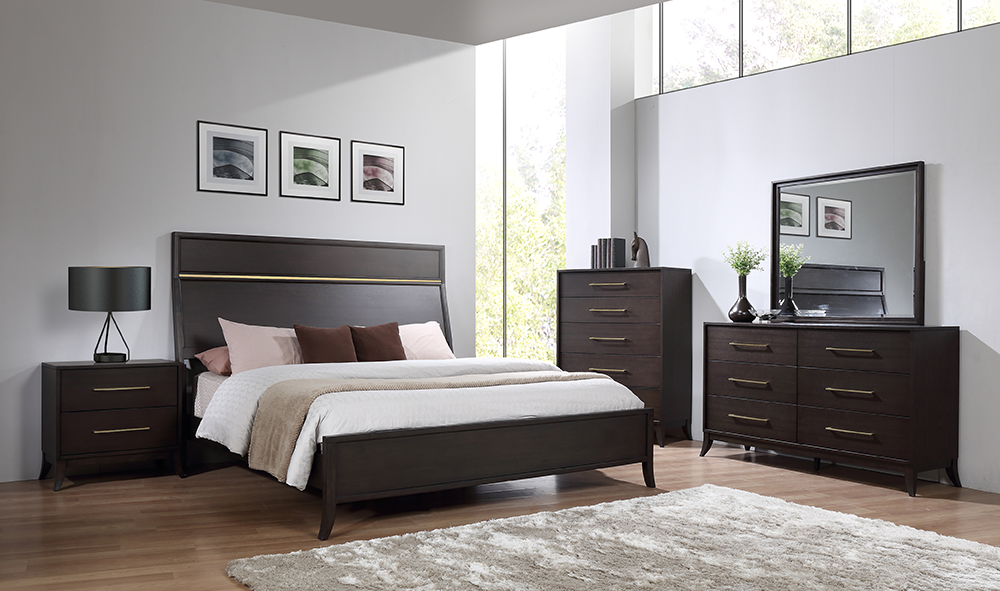 With a rich espresso finish and brass accents, the Logan Queen Bed Set is a Mid-Century Modern marvel. The best part? It's under $500!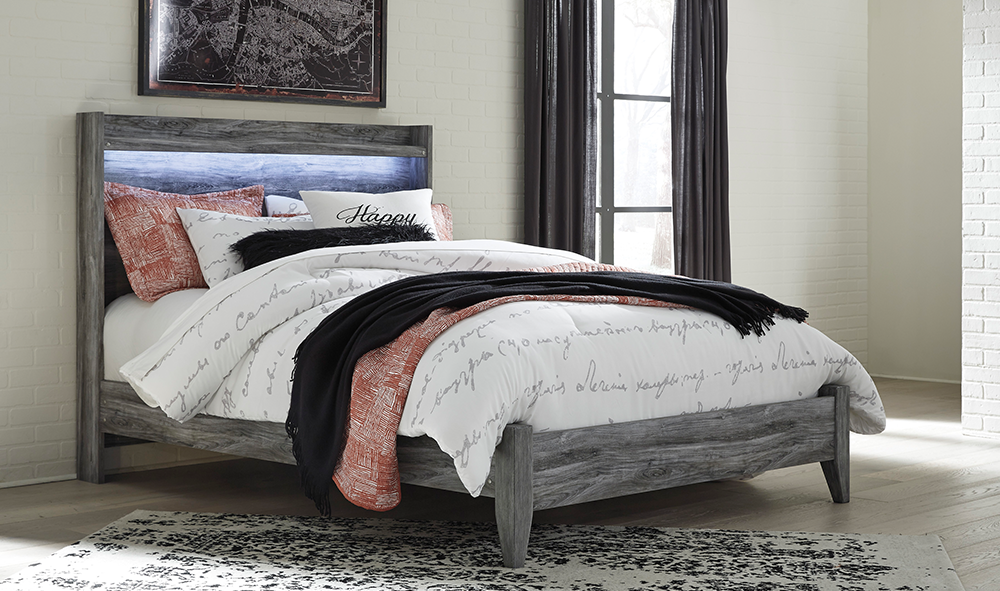 The Baystorm Queen Panel Bed is the perfect style for a master suite. This stunning bedroom find features beautifully blended woods in a stunning smokey gray finish and a bookcase headboard with LED lights under the shelf.
Bring a Cool, Contemporary Look into Your Bedroom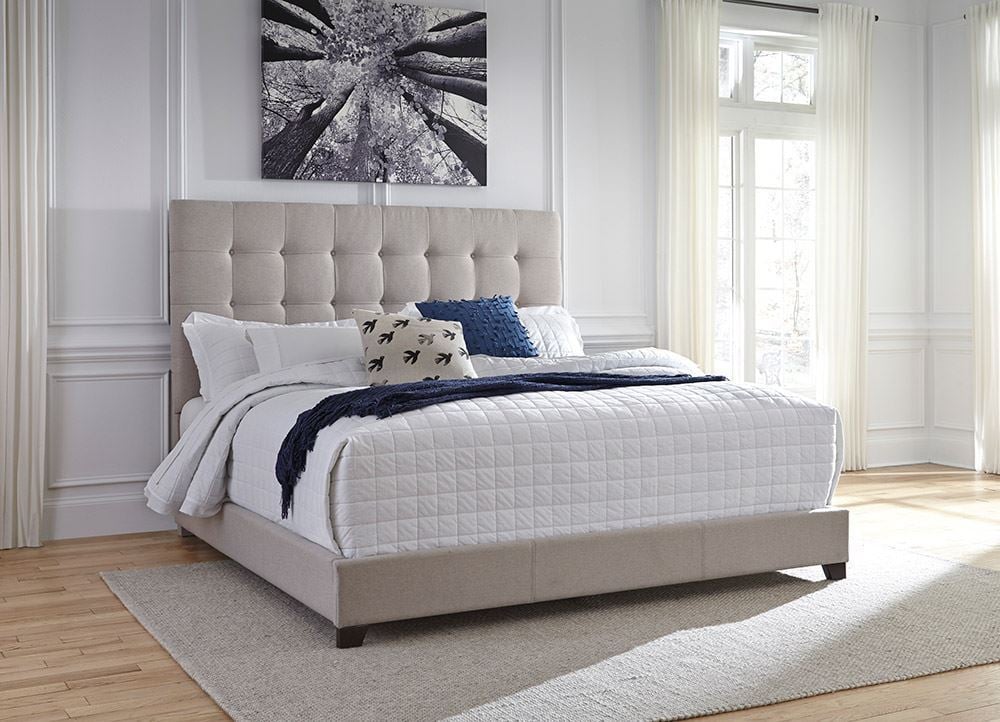 The Cream Queen Upholstered Bed features a stylish, contemporary look with tufting and a geometric pattern that adds extra flair.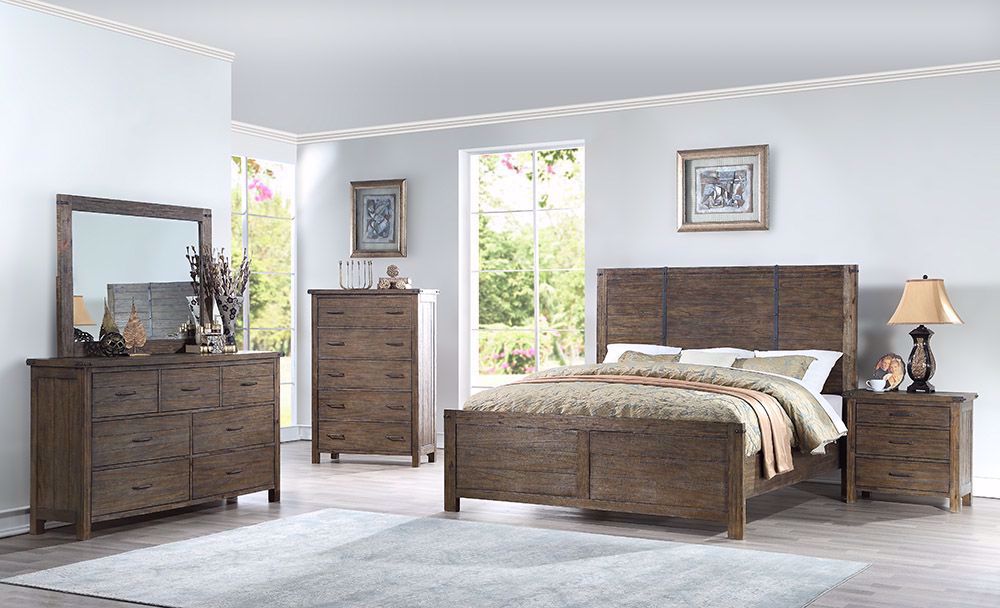 The Galleon Queen Bed Set is sleek and contemporary, offering stylish clean lines, blended woods, attractive lifted feet, a rich walnut finish and brushed nickel hardware for the perfect combination of sophisticated style and modern elegance. 
Shopping on a budget shouldn't mean sacrificing quality construction and chic, eye-catching design. Your revamped master suite awaits!