Author: Furniture Mart Design
Published: October 20, 2022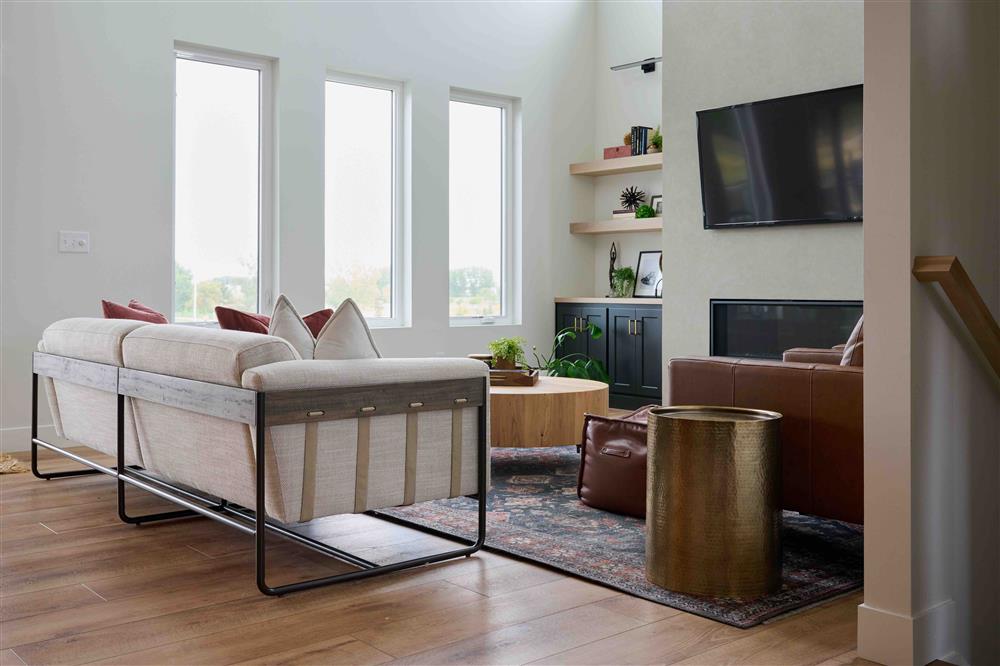 Maddie Peschong partnered with Furniture Mart to outfit her newly built home in Sioux Falls, SD, and bring her Modern Coastal aesthetic to life with chic but family-friendly pieces. With incredible in-store hospitality, an easy ordering process, and efficient home delivery, the Furniture Mart provided just the right combination of style and functionality to make Maddie's vision a reality.
---
SHOP MADDIE'S PICKS
"We love to lounge together as a family, so it was easy to decide between a table and chairs, or more of a lounge, living room set. When we found the Tropicava Collection at Furniture Mart, we knew it was the one. I loved the modern colors and thought they would fit well with the rest of our house, and the price point was great too – especially for the quality."
Read More About Maddie's Patio Set
---
"We chose the products that we chose because we were looking for pieces that were really modern and interesting, had very clean lines but were also comfortable; we're a family of five, we've got three little kids and so yes they need to look good but they also need to perform. They need to be able to handle like kids jumping on them and spills and messes and be able to just kind of live in the space that we are living in. This isn't a showroom it's a real house and so we needed furniture that would work with that."
---