Author: Hemishka Lobin
Published: October 21, 2022
Welcome to our Coven! 
Halloween. The season of spookiness, trick-or-treats, and when witches fly with their brooms. The one time of year when all the scary words make sense. Abandoned houses start to look haunted, scarecrows seem scary, Frankenstein feels real, and goblins make sense. 
Halloween is also when the decoration competition is on. All the vampires and werewolves' enthusiasts wait for this season every year. So, if you want your décor to be spell-bounding, follow our lead.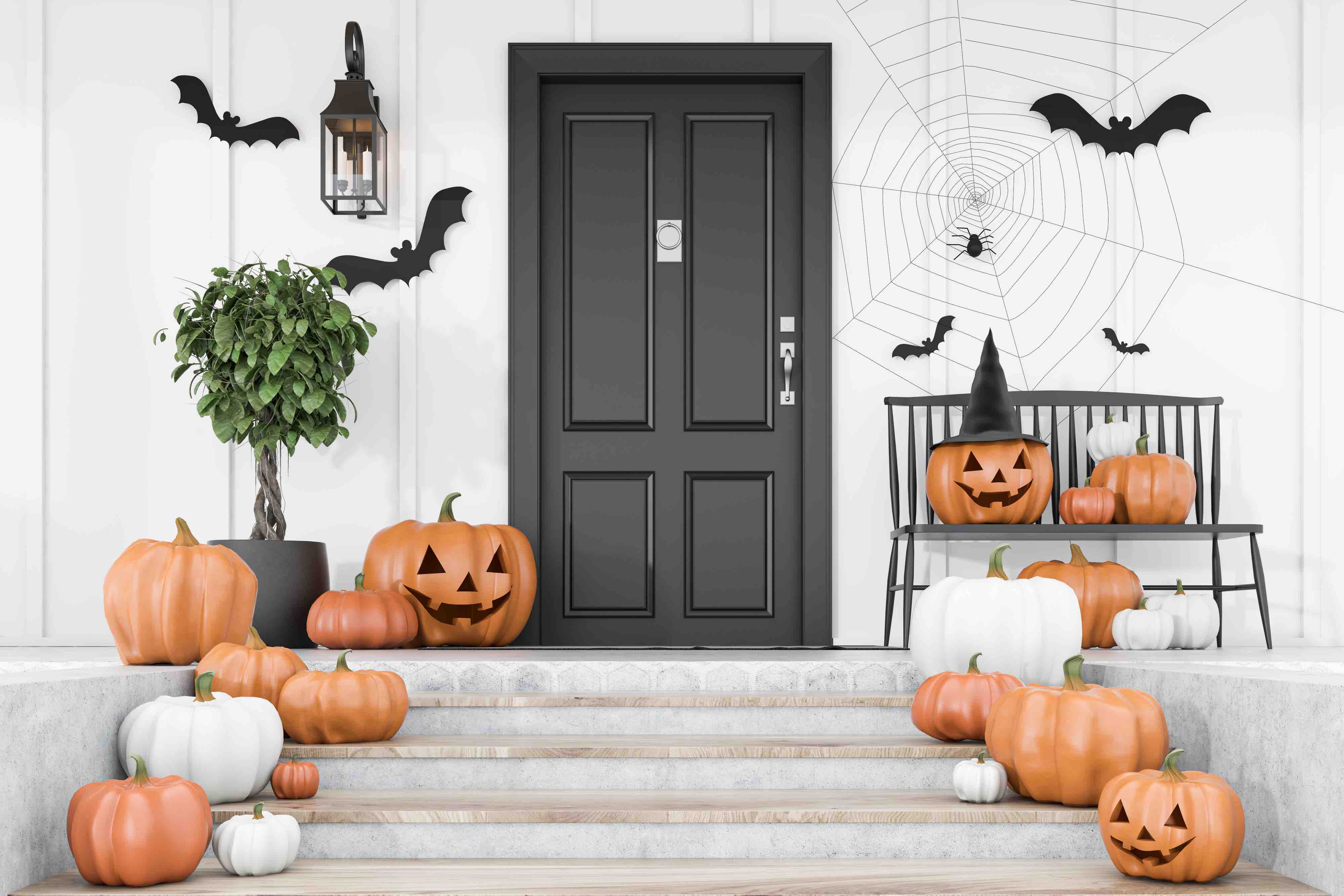 ---
Evil Idea #1: A Witch's Hat & Feet
Witches are so common during Halloween and are always a classic. Whether they are on their brooms or busy making potions, witches surround us (after all, who can forget about the infamous trial of the Salem witches). One of their most fascinating features: their hats. How to include them in your decor? Easy. By hanging them on your front porch.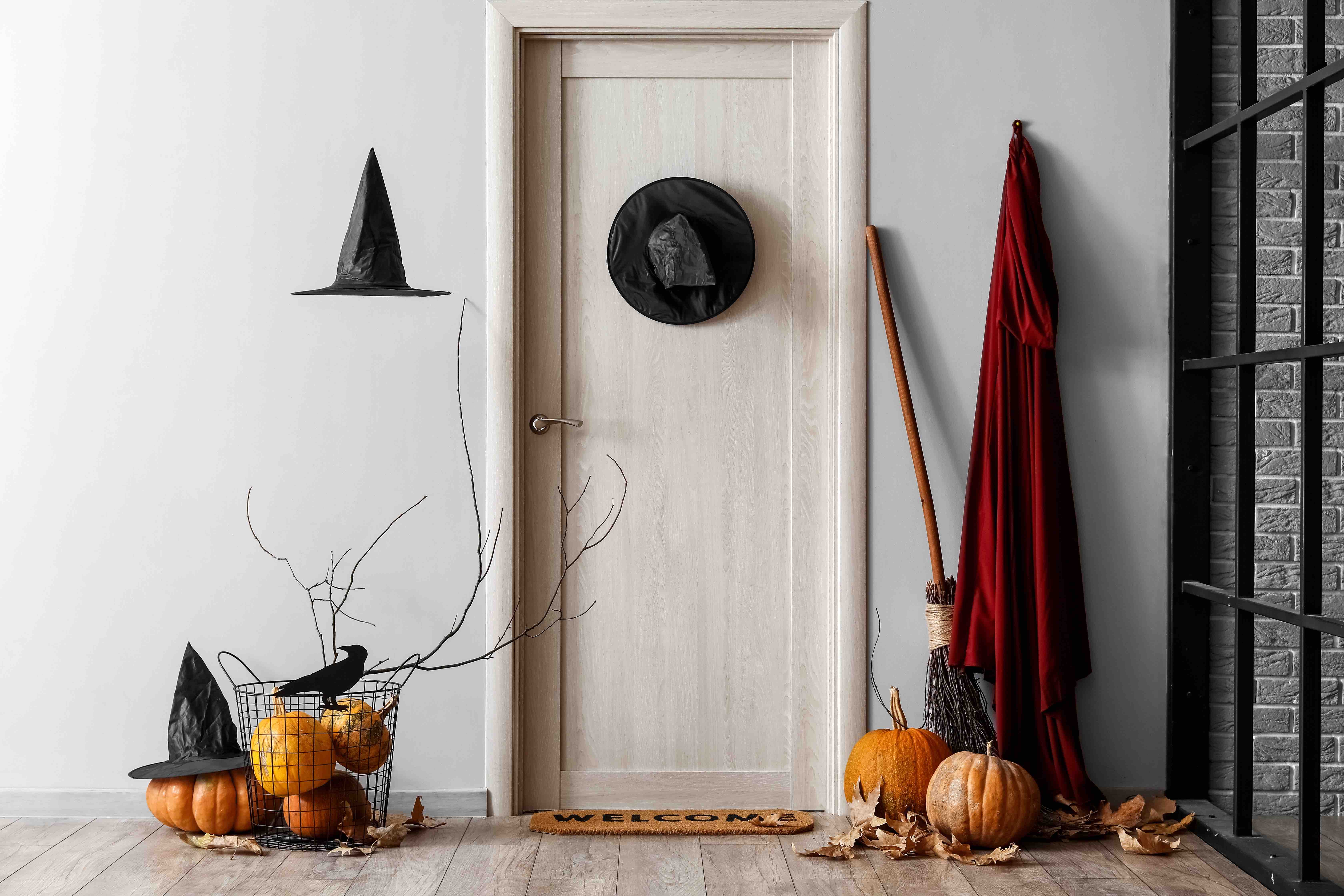 Supplies:
🕷 Black Witch Hats
🕷 Fishing Line or White String
🕷 Long Needle
🕷 Outdoor Command Strips
Instructions
Insert the fishing line through the needle and thread it through the top of the hat pulling it through the inside of the hat. Then, pull the fishing line from the outside of the hat and cut the line a couple of feet above in order to have enough space to hang it. Stick the command hooks on the ceiling and hang your witch hats. For a whimsical appearance, you can put witches' feet in your bushes or on your trees they will give an eerie touch.
---
Evil Idea #2: Cobwebs or Spider Webs
"Get it off me!" If you want a spooktacular entrance for your guests and for a maximum scream effect, spider webs all over your yard is the way to go. The cobwebs can be by the entrance of your porch, on your stairs, or all over your door for a more frightening look. The key is to be as imaginative and creative as possible as Halloween comes only once a year. As Sherlock Holmes once said, "Where there is no imagination there is no horror."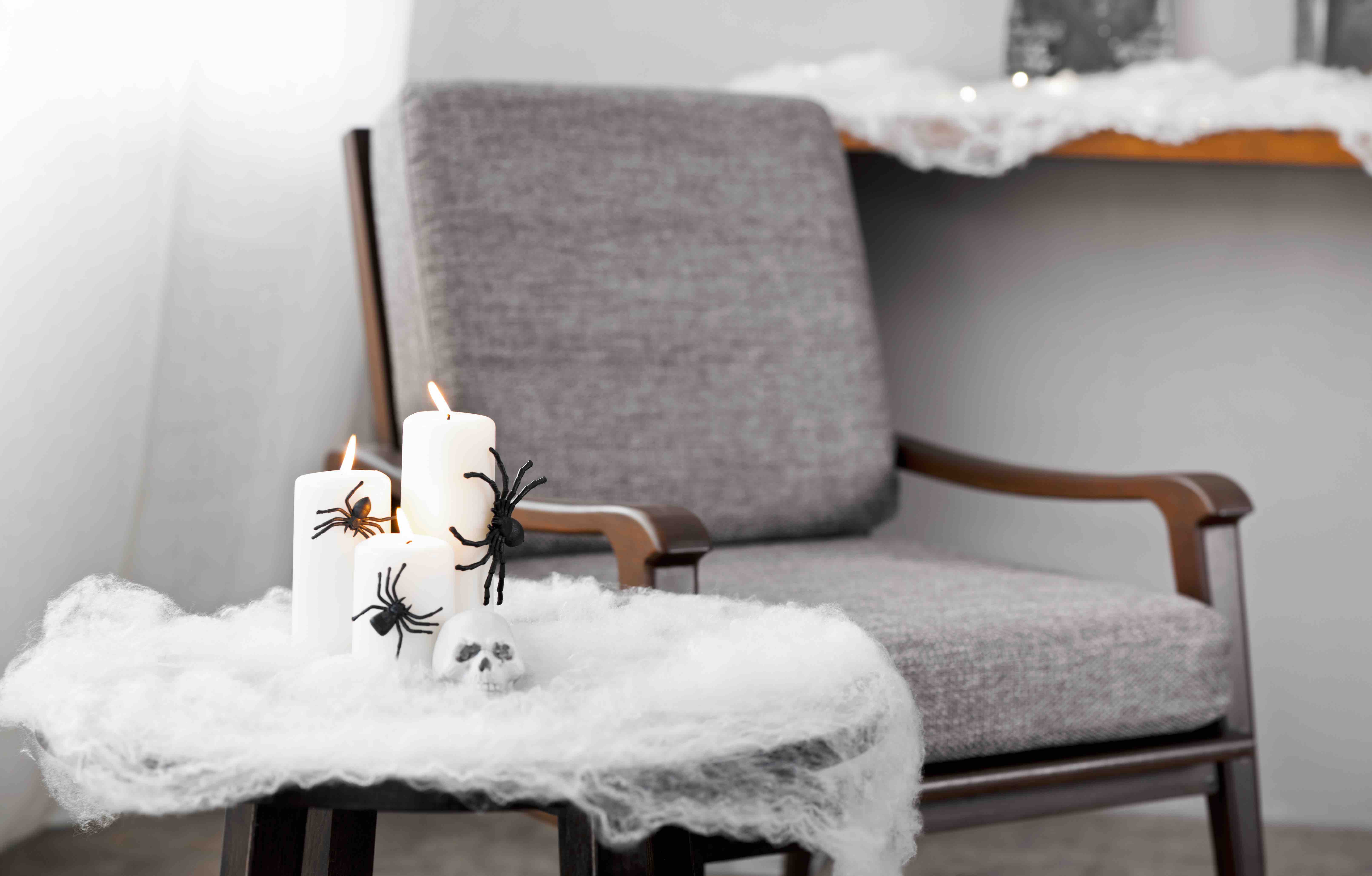 Supplies:
🕷 Cotton Batting
🕷 Scissors
🕷 Plastic Spiders
Instructions
DIY cobwebs are easy to make. Cut a piece of the cotton batting using scissors. Make sure you cut a smaller piece as you'll be stretching it. Slowly, pull the piece of cotton batting from the center by rotating it to make sure all sides are pulled evenly. Now that the spider web looks how you want, hang it wherever you want.
---
Evil Idea #3: A Rat-atouille Feel
Who isn't scared of mice? One of the best ways to scare your guests is mice (not real ones, unless you really want to). Stick them on the staircase by your porch or even on the bottom of your front door. As such, you will be able to entertain your guests by doing something new, and reviving Ratatouille! The perfect Disney addition.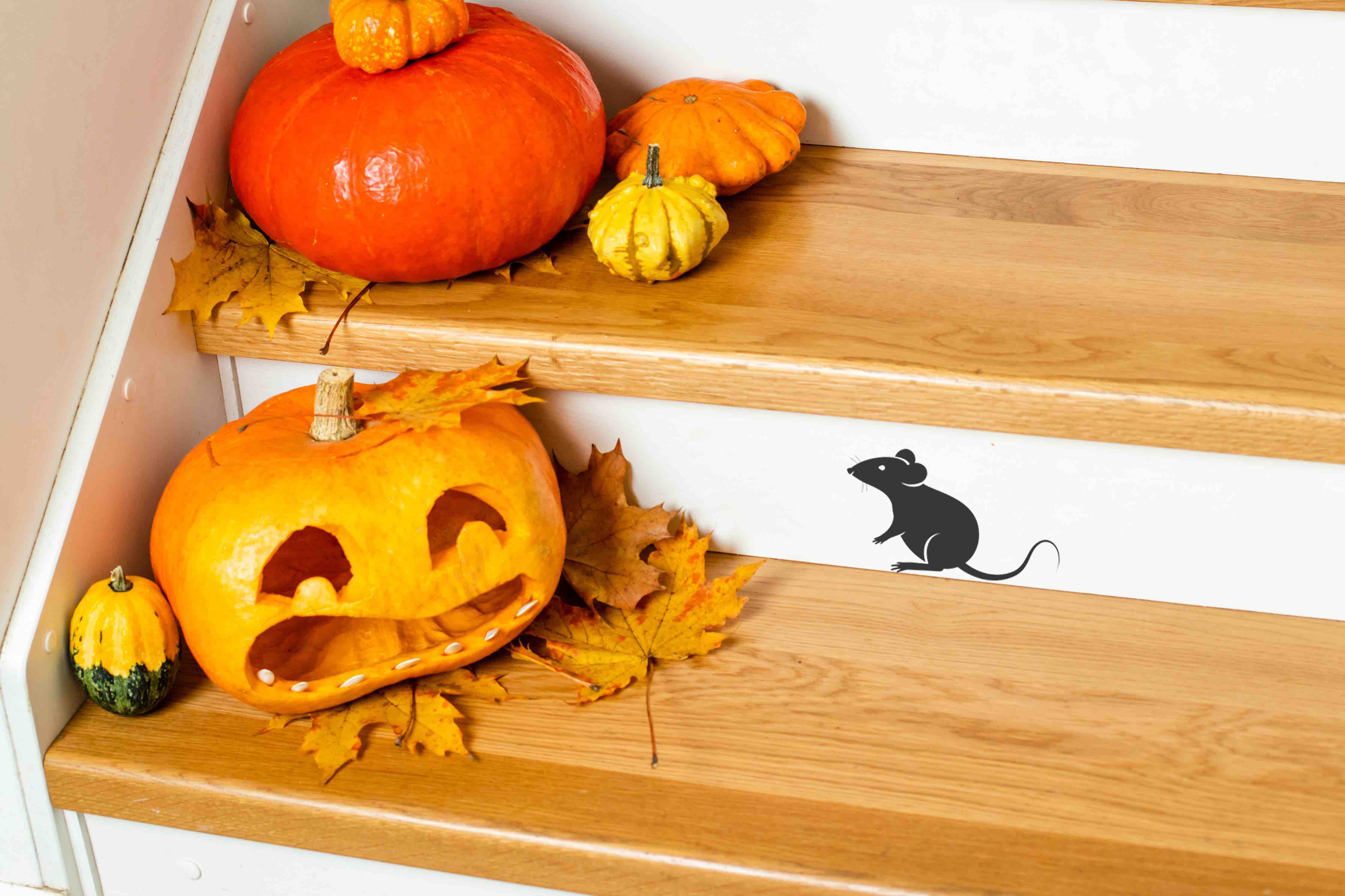 Supplies:
🕷 Black Paper
🕷 Scissors
🕷 Double-sided Tape
Instructions
Print mouse templates using black paper and then cut them with scissors. Once this is done, use the double-sided tape to stick them wherever they're best suited.
---
Evil Idea #4: Cobweb Wine Bottle & Halloween Jell-O Shots
Be artistic with your food and beverages as well. Your guests will be impressed with your clever skills. you can purchase regular Jell-o and purchase Halloween-themed Jell-O Shot molds. Some of the best mold shapes are skulls, bat wings, cats, brains, hearts, and my favorite, spiders.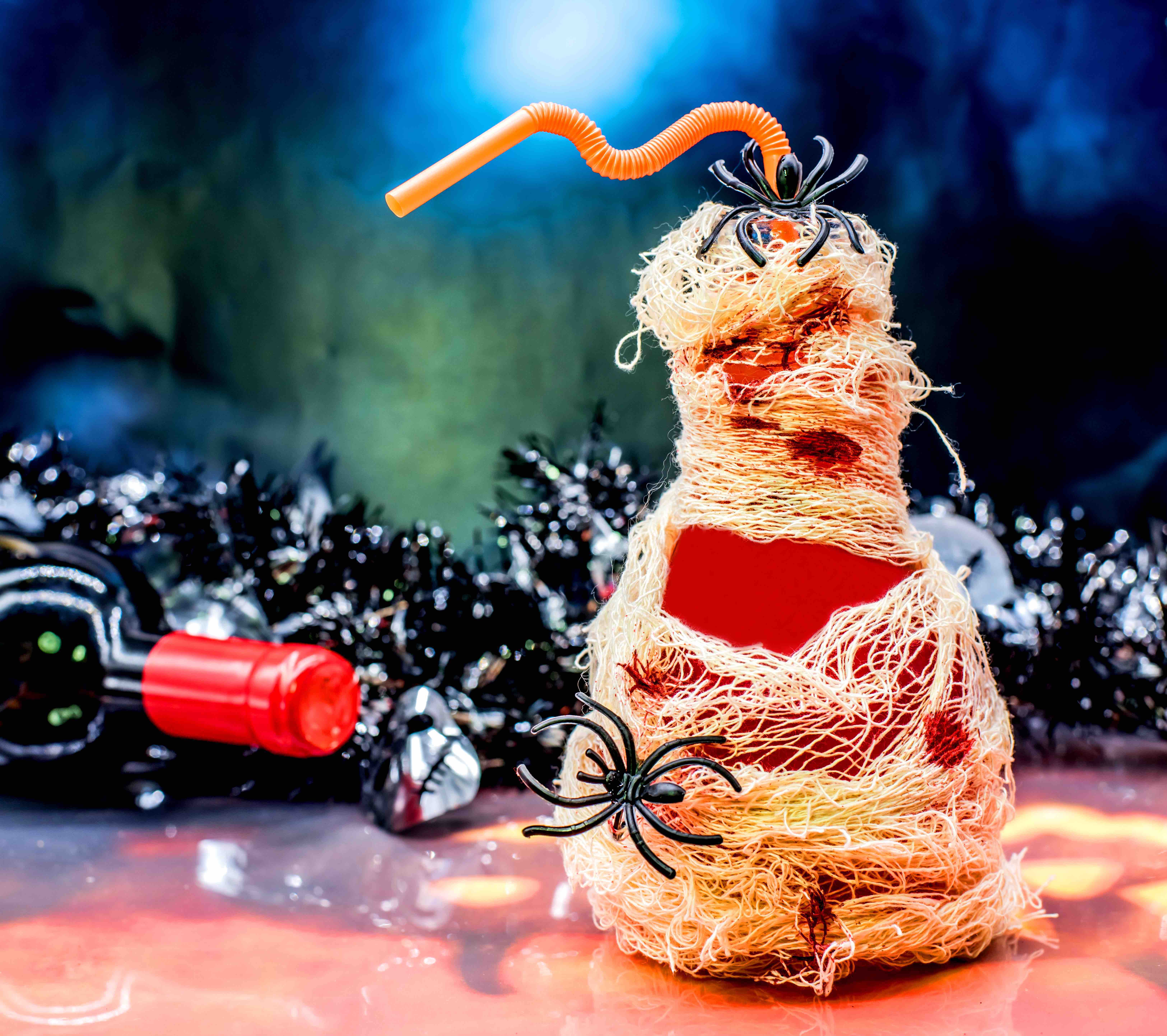 Supplies:
🕷 White Paint
🕷 Skinny Paintbrush
🕷 Wine Bottles
🕷 Jell-O
🕷 Halloween Molds
Instructions
Use the white paint and the paintbrush to draw cobwebs on the wine bottles (preferably red wine bottles). As for the Jell-O shots, pour them into the molds and leave them in the fridge. After 6-7 hours your shots should be ready.
---
A variety of options for you to ensure your guests are having a thrilling time. Witching you a very enchanted and fang-tastic Halloween. May all the ghosts and gargoyles be by your side 😏 🕯️ 🦇