Author: Sarah Horacek
Published: October 20, 2022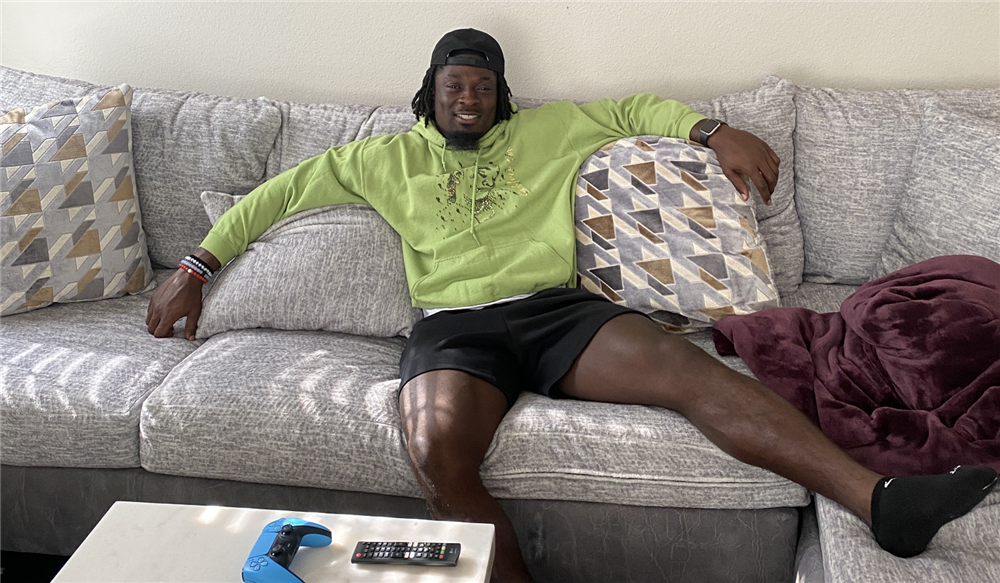 Brian Asamoah II, of the Minnesota Vikings, partnered with Furniture Mart to outfit his brand-new space in Minneapolis, MN, and bring his game-winning aesthetic to life.
Masculine mixed with comfort is the name of the game for every piece Brian hand-picked while shopping at Furniture Mart's Fridley, MN location. And when the final look came together, it was clear – the furniture was the real MVP of his home.
Checking Out The Furniture & Making Some Picks
Finding The Right Choice in Mattresses
Getting Brian's Interior Decorator's Approval
---
SHOP BRIAN'S PICKS
---
"Oh my goodness, oh my goodness. SHEESH"
---